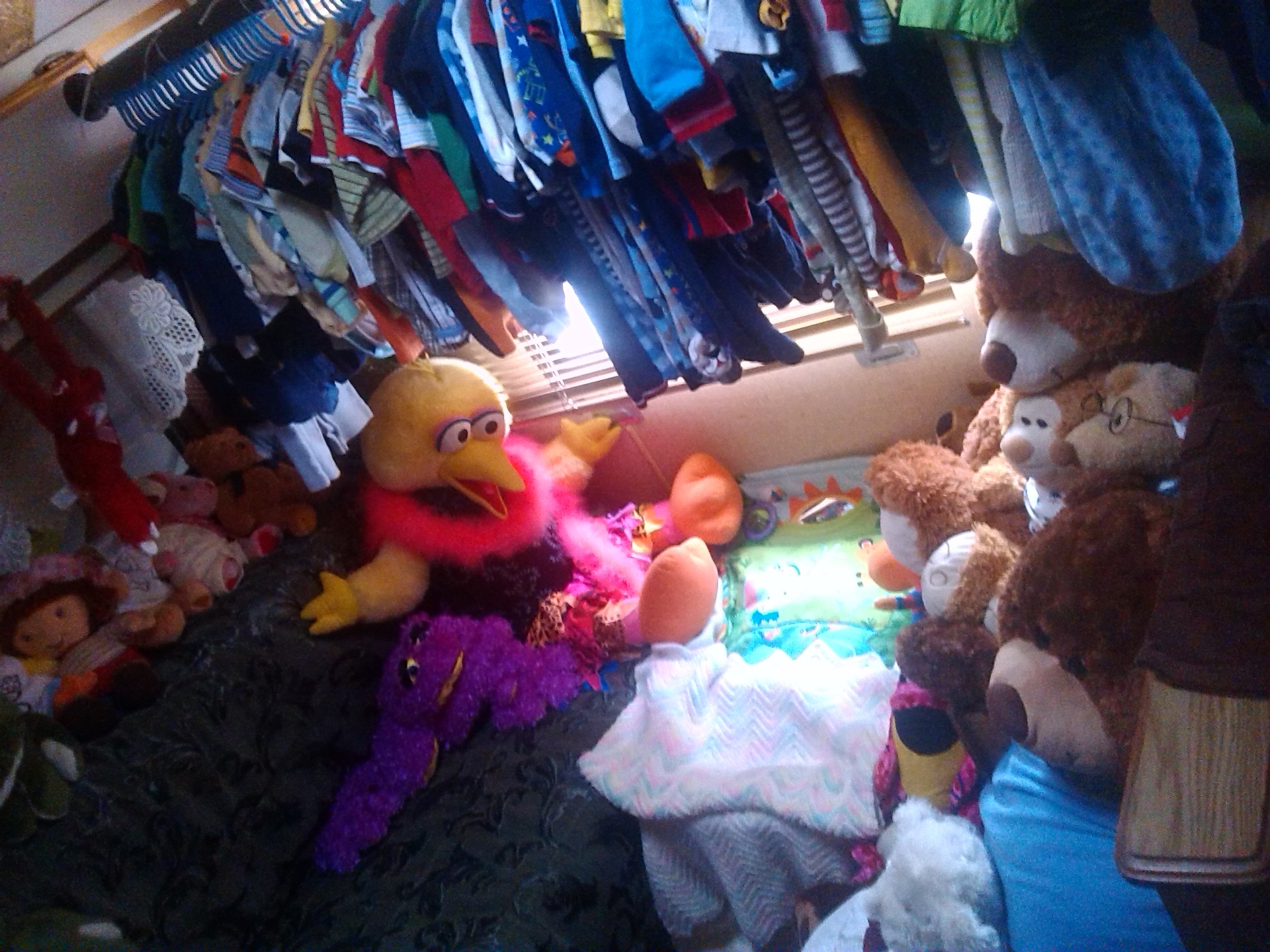 Thank you for your interest in donating to Threads of Luv. We accept clean donations for infants, boys, girls, teens and young adults.
What we are in need of is:
Nearly New/ Gently Used Fashion Wears (stain free, tare free and clean)

Slippers/Soft Soled Shoes

Twin Sized Sheets & Fleecy Blankets
Coats/Jackets
New Undergarments
Used Bras In Great Condition Welcome
Swim Suits (nearly new welcome)
Pink & Blue Plastic Child Sized Hangers
While Plastic Adult Sized Hangers

Men's suits
Accessories (Hats, gloves, scarfs, purses, wallets, belts, ties and dress up costumes) 

Nail Polish, Hair Clips and other beauty realated products.
Small stuffed animals and dolls (boy and girl)
Doll clothes 

Travel sized suitcases, backpacks and Totebags

Kids Hygiene Kits
Crayons/Colored Pencils/Erasers

All colors, sizes, styles and quantities welcome.
What we do not collect:
Heavily Worn Fashion Wears
Furniture of any kind
Strollers

Books
Hard soled shoes
Large Quilts, Sheets & Blankets
Used Undergarments

Thank you in advance for your kind and generous support.  Should you decied to make a monetary contribution, $30 provides 80 items for the youth.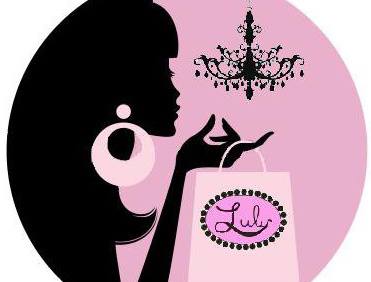 2205 Silverside Rd
Wilmington, Delaware
Dates and Times according to her weekly hours of opperation
"I remember when I was a foster child how many times I had to move from one place to another. Ten times not including homelessness to be exact. Going back and forth is twenty times in transition before the age of ten. As was conventional with most foster children, I had to move my personal belongings in plastic trash bags. Those trash bags sent me a very loud and clear message of being unwanted. Too often I felt like I was being taken out like the trash. The first time I had a suit case was when I was nearly eleven and finally being adopted. It made all the difference in the world emotionally. Time has gone by, 35 years, and children are still transitioning with trash bags.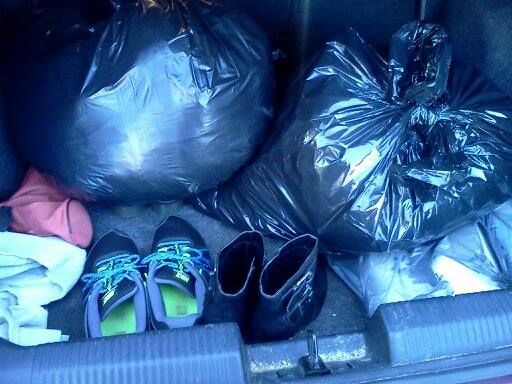 People often ask, why do people do this? Why do they send kids off like this? Well the answer is sadly simple and so is the solution, far too often people are uneducated and insensitive.  The solution is simple, discover the nature of the experiences of displaced children and apply considerate and compassionate responses.  Awareness is not enough, it does not require a response.  Knowledge applied... that is the solution.  I, we, the adults who were once these kids, we can tell you what it felt like and how detrimental the long term impact has been.  I imagine 43 years ago transporting suitcases or totebags for children was not considered space saving or a viable option and may have been a big part of why trash bags seemed reasonable when introduced.  However, if they had educated themselves on the impact of the concept they were implementing, they may have reconsidered their approach and been more considerate of the emotional ramifications of trash bags for luggage.  
The image above is a picture of the shoes and trash bags my brother and I packed when going to bury our biological mother a couple of years ago. My brother and I were adopted by families living in sepreate states. When my brother and I were going to NY for her wake, we had a phone conversation. I asked him what he was packing and he said he didn't know... I told him I didn't either... I was going to just grab some things last minute. Neither of us said anything more about it, but when he arrived from Pennsylvania to Delaware to pick me up, I asked him where his suitcase was. He said "What suitcase?", and opened his trunk. Laying in there were his shoes and a trash bag. I flipped out because waiting inside the house was my matching luggage... a trash bag and some shoes. I tossed them in his trunk and we stood there and laughed at one another. It was funny... but not. I couldn't explain them what had happened but connecting the dots over time, I realized the power of the mind. I have been using suitcases since being adopted and yet when it was time to go bury her... we automatically associated our movement with how we used to go back and forth between her and the foster homes. There we were at 39 and 40 and it was still impacting us.
I remember a very discouraging experience while working with CASA. I had to deliver a child's clothing from her father to the transitional shelter where she was housed, following having been removed from his care. When I arrived, he tossed the trash bags of clothes into the back of my car and said, "There, that's it!" I said my thanks, ensured him that she would receive her things immediately. I then proceeded to the transitional shelter. When I arrived, I opened the bags to be sure that there were only her personal belongings inside. To my dismay, he had taken scissors to all her clothes. He cut off all the pant legs, cut the shorts in half and sliced both shirts and underwear. There was no way I could give her those things. Instead, with the help of others at CASA, I managed to get all her belongings replaced and explained to her that the clothes had been damaged and asked her to accept the new ones. Thankfully she did. So I started Threads of Luv to help fill the void of not only traveling without dignified luggage but also to provide nearly new clothes to help with the emotional distress involved with moving around from home to home or homelessness." ~Founder REMilano